The Impact Project's mission:
As we forge ahead, Jesus calls us to a continuous life of service, to help the marginalized, the oppressed, the lonely and the hurting.
Since 2004, The Impact Project has been dedicated to serving homeowners in Central New York in the name of Christ.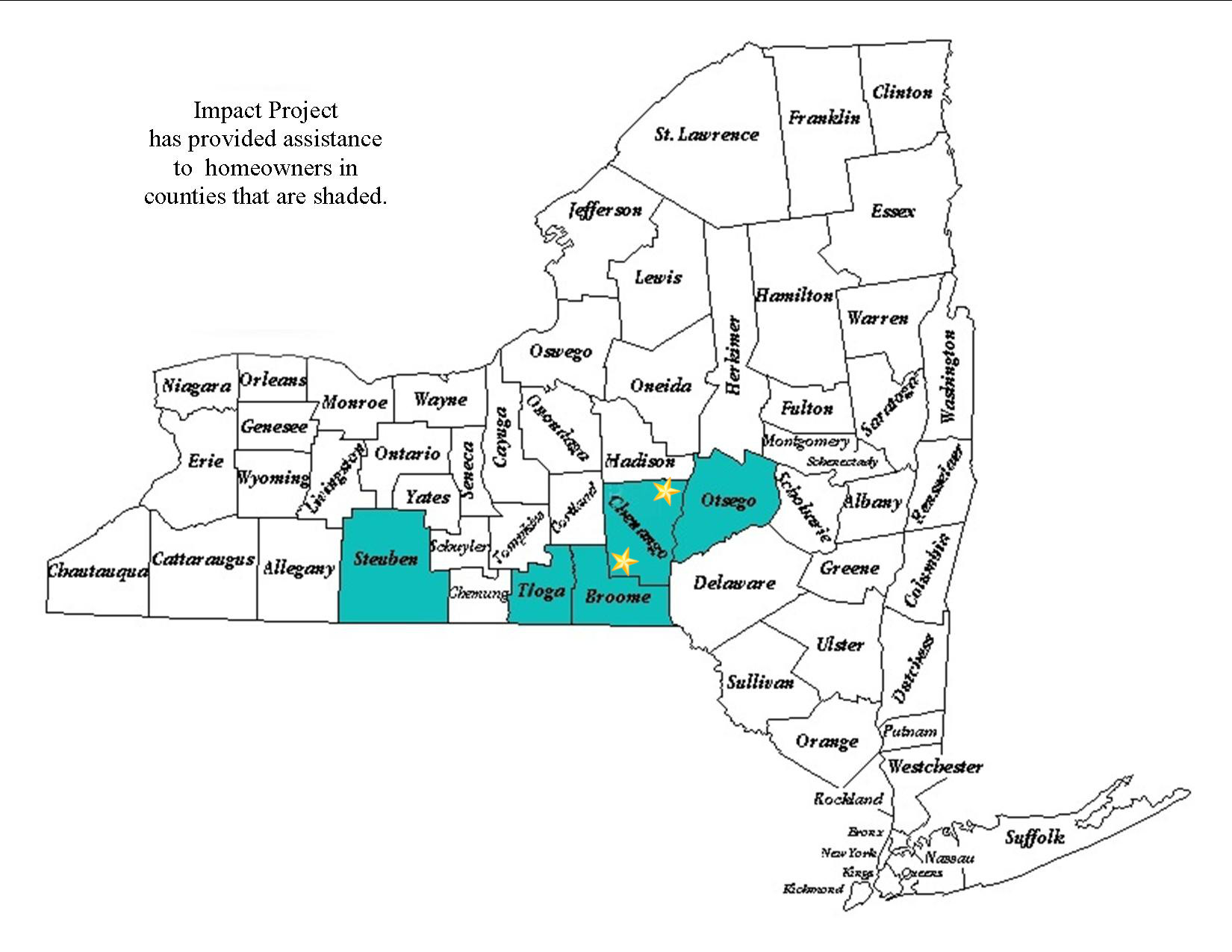 We help low-income families maintain and increase equity in their homes and stabilize their housing situation through repair and rehabilitation projects. Our goal is that after the rehabilitation project, homeowners are able to keep up with regular home maintenance on their own. The Impact Project's primary target population is homeowners with income at or below the Federal Poverty Guidelines whose homes are in need of major repairs and/or handicapped accessibility.